Free delivery on orders over ฿2,200
CASH ON DELIVERY AVAILABLE

FC BAYERN AWAY JERSEY
Ready for the road. United by our crest, we are at home everywhere.
FC Bayern are at home everywhere. With their fans all around the world, they never leave their territory. Always sure that they will know their own by the red crest on their chest. On the road, they play as confident as if they were at home. Because they are always supported by their fans. After all: What do you have to fear when your family is 293k members and millions of fans strong?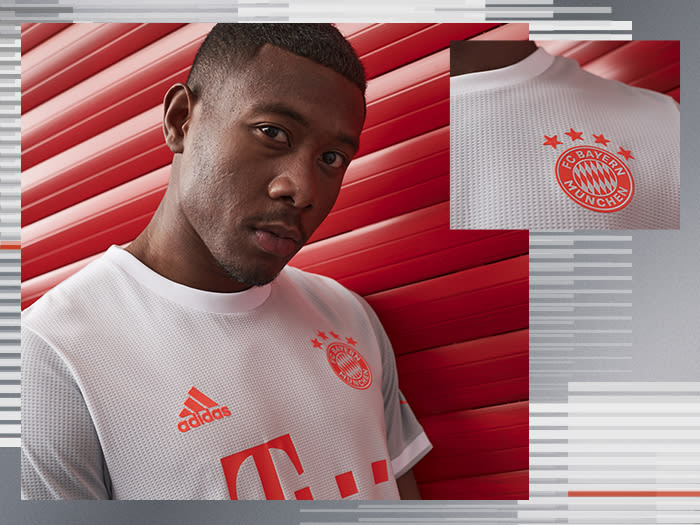 Combining class & statement, the new away jersey boasts a clean look with bold details. The understated grey fabric is supported by white lining at the neck & sleeves. Three stripes subtly run down the sides, leaving space for the main highlight: The red crest. At heart, the reduced emblem unites the FC Bayern family throughout the world, making them at home everywhere.